Explore Dallas Area Homes For Sale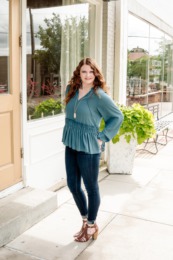 Ashley Fetrow
License 0699897
When it comes to marketing and selling a home there are very few teams (or individual agents for that matter) in the area that go to the lengths that we do. As an example, we are one of the few Realtors in town with the equipment to do a 3D tour of every home we market to sell. That means all the people who received "Virtual Reality" goggles for Christmas or Birthday gifts will be able to actually walk through the house as well. Buyers today want to see a home online first and will remove homes with poor pictures from their list of consideration. Doesn't your home deserve the best representation with HD video and 3D imagery that captures a buyers attention?

We have a dedicated team of full time experienced Agents to represent home buyers as they search for the right home and work to secure a contract in this very active market. The sellers Agent is contractually obligated to make sure they get the best deal for the seller they represent (this includes the builders representative sitting in the model home for the builder). Get a dedicated Buyers Agent to represent you. That Agent will be contractually obligated to work for you as a buyer. There are many things an experienced Buyers Agent can do to help a buyer present a stronger offer in a multiple offer situation and have a better chance of being the "winning" offer, even if it is not the highest offer! Most of the time that Buyers Agent is paid by the Sellers Agent or Builders Representative even though they are representing the buyer so you are getting representation at no cost to you but it will save you money.

We have multiple agents on our team that are experienced relocation agents working with the largest relocation companies. - We have Cartus Relocation Certified Agents for buyer or seller - We have Paragon Relocation trained Agents - We have USAA Movers Advantage trained Agents - We are part of a Cartus Platinum Brokerage. Everyone may not understand what Cartus, Paragon, or USAA are so I will tell you that 2 of them are a couple of the largest relocation companies moving corporate workers around the country. Dallas is a huge relocation market with many people relocating in and out every year. We have the experience of working with these agencies and the people that they move.
Please call/text a member of our team to further discuss details or set an appointment.
Our Featured
CITIES & DEVELOPMENTS
Find a Home
TO FIT YOUR LIFESTYLE
Why Work With Fetrow Team
Global Properties
156

Homes Sold in 2022

$

228

M+

Sales Volume in 2022

Top 1%

of Texas Brokers

$1.5M

Average Sales Price
OUR SOLD LISTINGS
Check Out Our
Instagram Feed
Check Out Our
Testimonials